Demo: Setting up a GitHub repository
Create a GitHub repository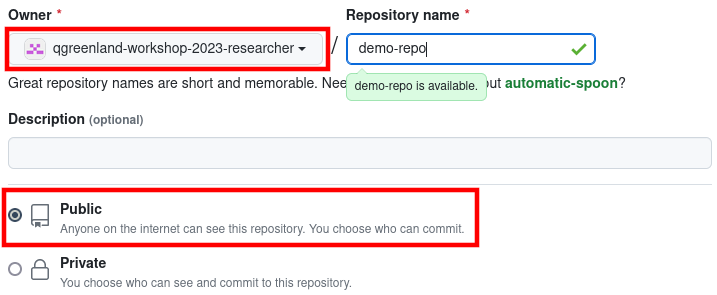 Create a README file


To "save" the file, we have to click "Commit new file". It's helpful to write a change description, but in this case the default (Create README.md) is already descriptive enough.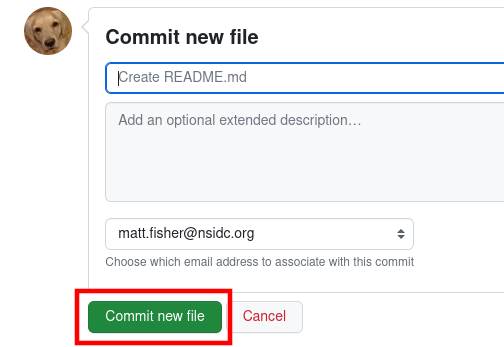 Edit the README file
I made a mistake: I wanted the "Authors" to be on a separate line from "Selected dataset".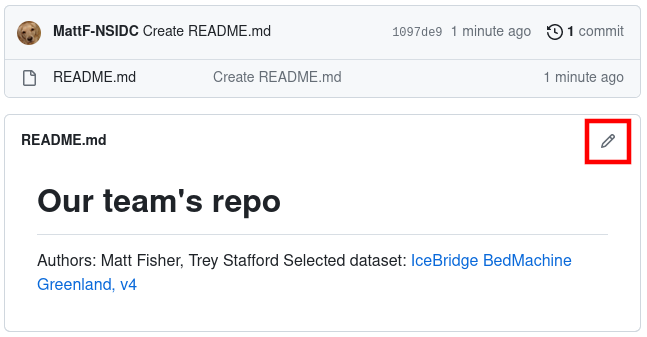 I need to add a blank line between paragraphs, or Markdown will see them as a single paragraph:

This time, I'll check my work: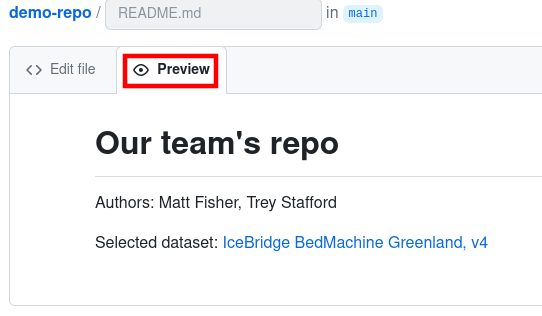 Now it's time for a descriptive "commit message"!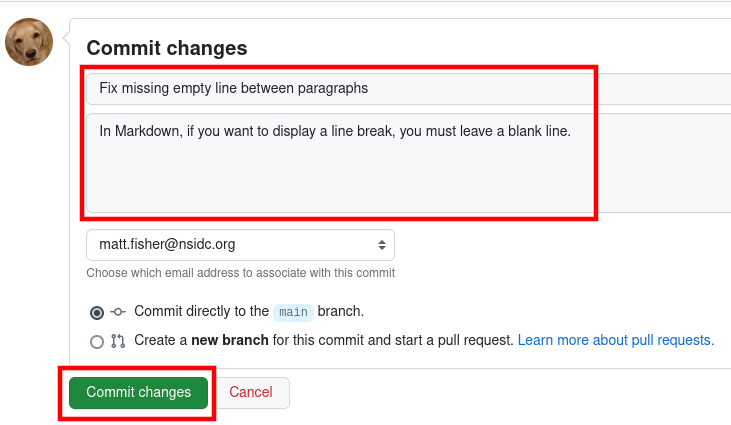 Add a Jupyter Notebook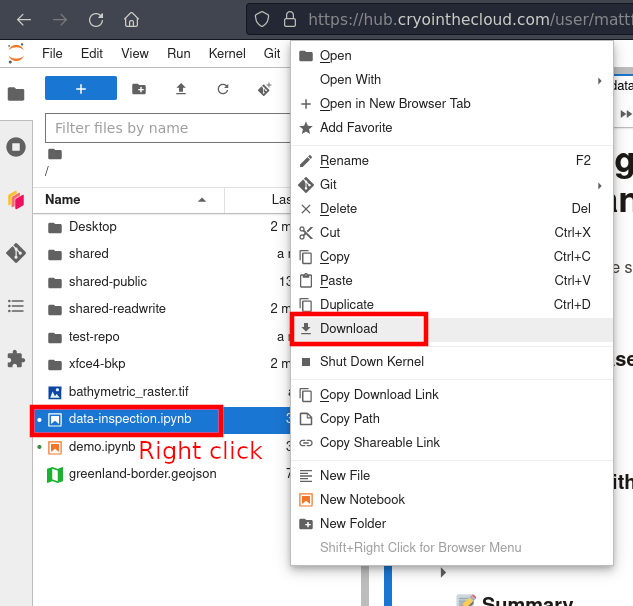 After selecting "Upload files", you will be given the opportunity to browser your computer or drag-and-drop files into GitHub.

After selecting "commit" on the previous page, your files are visible in the repository!

When you click to open your notebook, GitHub will display a rich preview!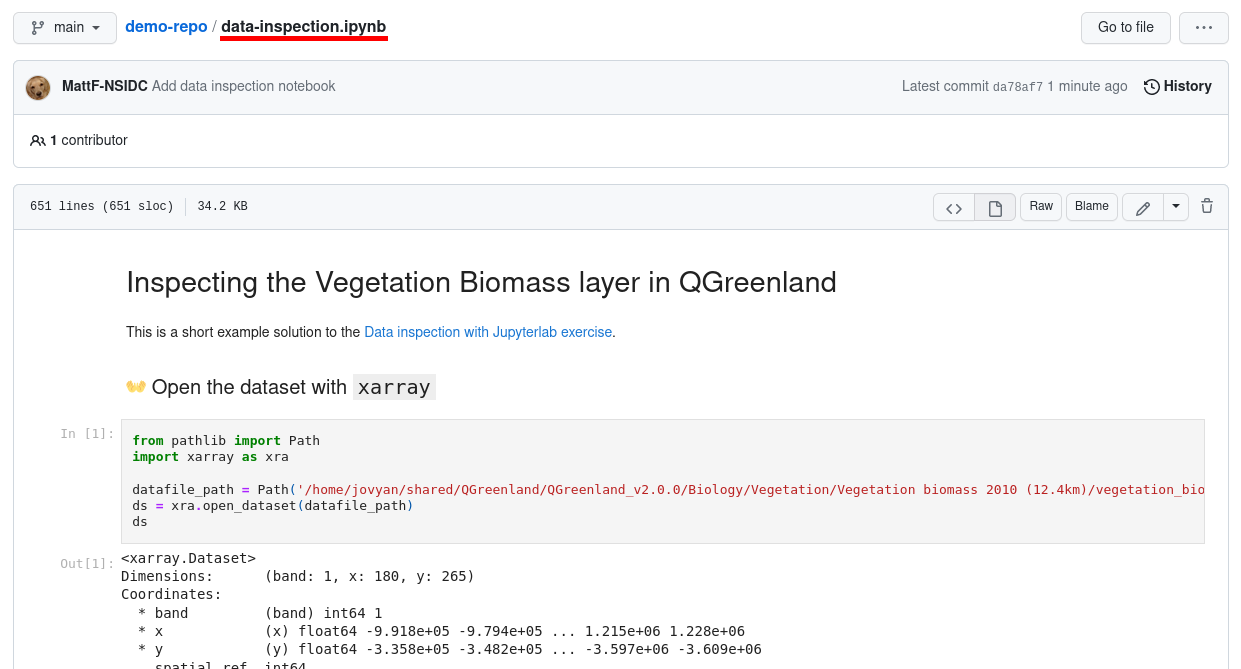 Review provenance
You can view the full provenance of your repository by selecting the "Commits" button.

Our commit messages tell a story about the history of the repository.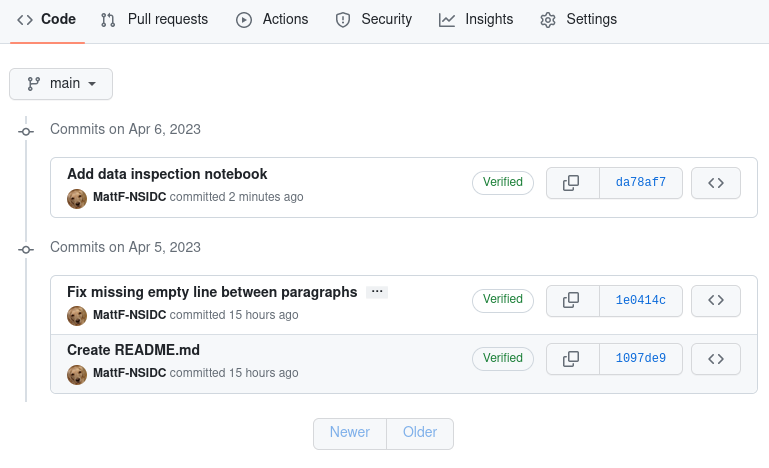 Enable GitHub Discussions

Scroll down until you see the "Features" section. From there, you can enable "Discussions", "Issues", and many other helpful features.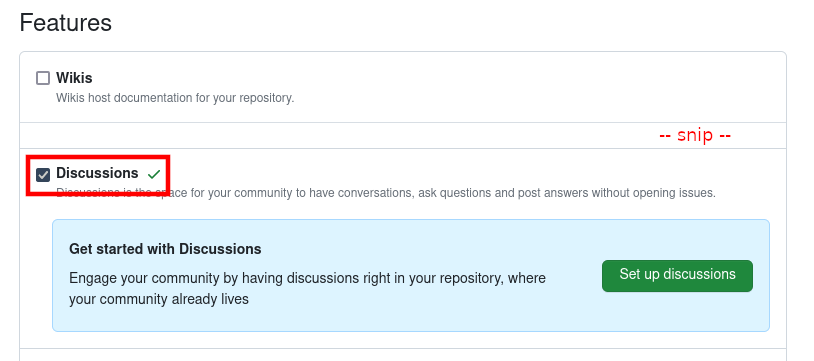 Zenodo integration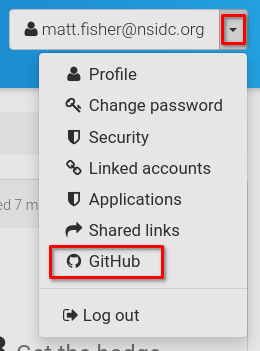 On GitHub, create a release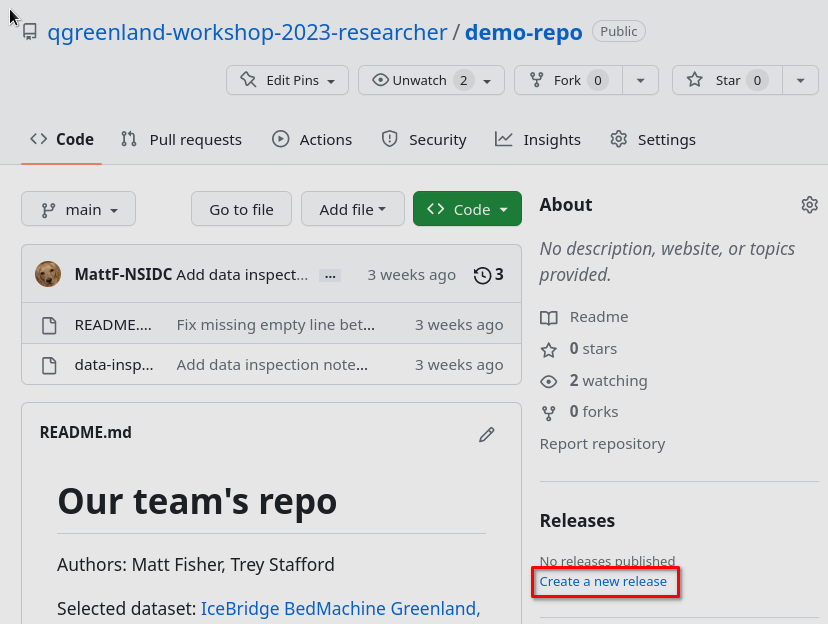 Input a title and "tag"
A tag is a unique string that we will use to identify the new release. GitHub makes useful suggestions on this page. A good first tag is v0.1.0.